Dentistry
Keeping your dentistry practice safe and compliant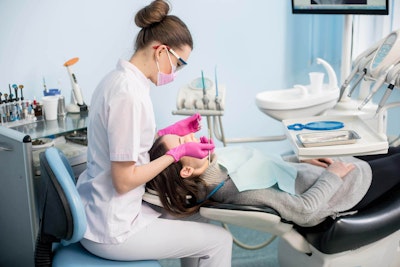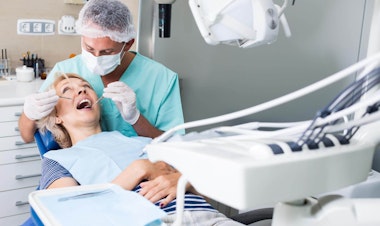 HR Services
On-site audit and risk assessment

Our qualified consultants will visit your dentistry and identify any hazards.

Policies and documentation

No matter how complex, we can write your HR or health & safety policies for you.

24/7 advice service

Whenever you need HR or health & safety support, you can call our qualified advisors.
Getting health & safety right in dentistry
When you work in dentistry, managing health & safety is no small task. From using your equipment safely to keeping your premises spotless, it's a huge part of your day-to-day role.
And as a medical provider, you need to take every step to protect your staff and clients from harm. That means making sure your equipment and premises are safe to use. It means properly implementing health & safety policies. And it means doing all you can to guarantee a safe visit for your clients.
Dentistry is full of regulations and requirements. Along with meeting HSE requirements, you also need to keep up with the standards set out by the General Dental Council and the CQC.
And when you deal with so many inspections, health & safety isn't something you can afford to get wrong. We can support your risk assessments, create your health & safety policies, and provide 24/7 advice. It's just what we do to keep your business safe and compliant.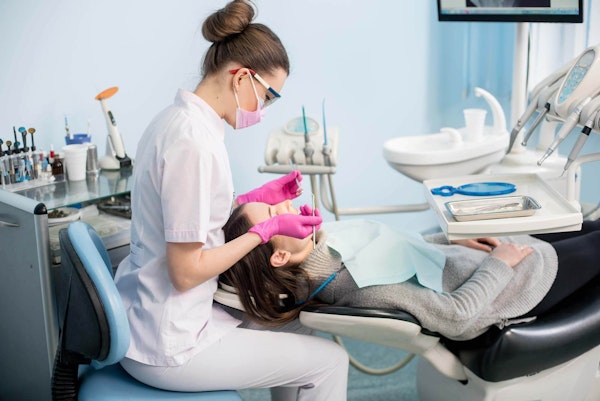 HR support you can smile about...
When you're so busy giving your clients a winning smile, you might not always have time to manage tricky HR issues.
That's why hundreds of UK dentists trust us to handle their common employee issues:
Contract issues – is the workforce on the correct type of contract?
Dealing with locums and their employment status – are they self-employed?
Supporting employees with positive mental health
Disciplinary procedures
Managing conflict between team members
Our HR experts can help you with any employee issue. With access to a 24/7 helpline, you can speak to a qualified consultant at a time that suits you. And it doesn't end there – we can write your documentation and help you save time with our handy HR software.
Total HR and health & safety support for
every
business
A package of tools and services to make the everyday easier
Time-saving software

Create risk assessments on the go, save time with ready-made templates, and identify hazards in real time

Annual reviews

However regulations change, we'll make sure you're always compliant

ISO compliance

We'll make sure you meet ISO requirements – and we can help you become accredited, too.

24/7 advice service

You have access to unlimited 24/7 HR and health & safety advice from our qualified consultants.

Policies and documentation

Let us take care of your health & safety and HR policies, saving you both time and effort.

On-site audit and risk assessment

A qualified consultant will visit your workplace and provide the support you need to meet HSE law

Health & Safety app

Manage your health & safety tasks on the go with Peninsula's app
Free up your time with Peninsula software
From supporting your risk assessments to providing you with expert advice, we'll do the hard work. Instead of managing your health & safety in-house, you can save time and money with our unlimited support.
And when it comes to staying on top of things, Peninsula's software makes life simple. You can create your own risk assessments with our handy templates and step-by-step guides. You can boost your skills with e-learning courses. And you can even contact our consultants at the tap of a button – whenever you need us.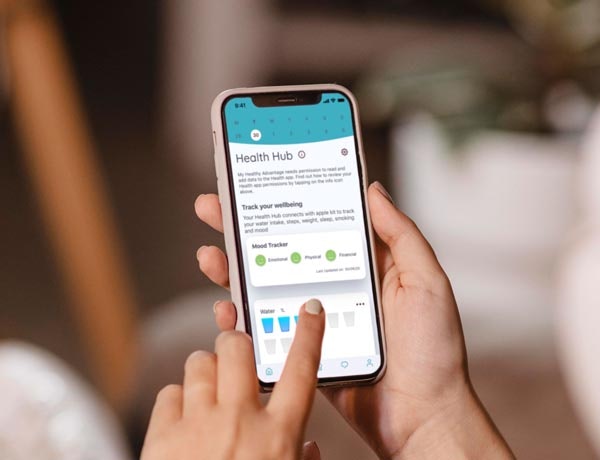 Feefo Customer Rating 4.8 out of 5
4.8/5
Independent Service Rating based on 1444 verified reviews.
Average Customer Rating:
4.8/5
Independent Service Rating based on 1444 verified reviews. Read all reviews
FAQs
Got a question? Check whether we've already answered it for you…