Education
Helping teachers save time and cut risk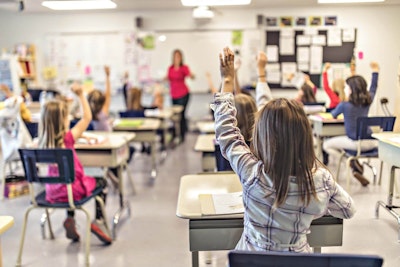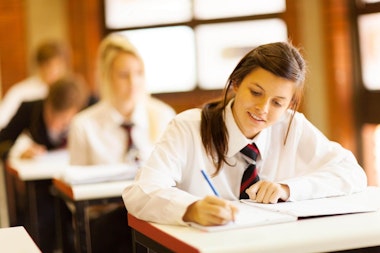 HR Services
On-site audit and risk assessment

Get OFSTED-based advice to pass inspections and stay safe.

Policies and documentation

Spend less time writing complex policies and get clear guidance to keep your classroom safe.

Annual reviews

No matter what changes in the education sector, we'll make sure you're still safe and compliant.

24/7 advice service

You can speak to our qualified consultants whenever you need advice. We adapt our support around OFSTED and ISO guidelines.
Managing health & safety in the classroom
Working in education can be a rewarding yet demanding job. So when you need to keep up with strict health & safety guidelines, it can be hard to find the time.
Along with inspections from the Health and Safety Executive (HSE) and local authorities, you also need to meet educational standards like OFSTED. And with all these requirements, managing health & safety is an incredibly time-consuming job.
Our health & safety experts give you the support you need to pass every inspection. You can speak to a consultant whenever you like, get professional support with your risk assessments, and enjoy watertight documentation written by a team of experts.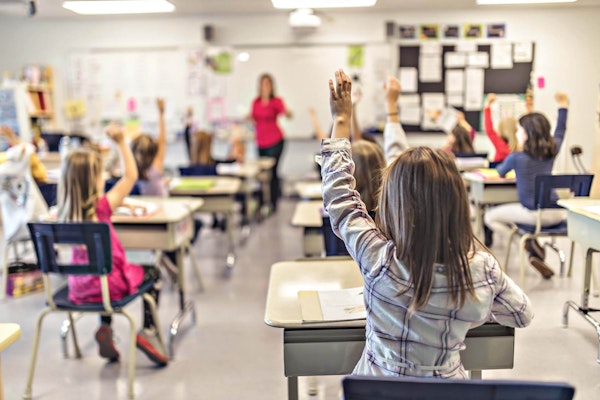 Make your time go further with expert HR support
From recruiting staff to dealing with trade unions, there are many employment laws you need to consider in education. And without the right support, you could spend far too much time sifting through complex policies and jargon – and not enough time with your pupils.
We support plenty of educational bodies across the UK with their employee issues. With our support, teachers can just get on with what they do best – without all the time-consuming HR admin or paperwork.
Become a Peninsula HR client and you can speak to a qualified employment law solicitor whenever you like. And we'll also take care of your documentation and help you pass every inspection.
Total HR and health & safety support for
every
business
A package of tools and services to make the everyday easier
Time-saving software

Create risk assessments on the go, save time with ready-made templates, and identify hazards in real time

Annual reviews

However regulations change, we'll make sure you're always compliant

ISO compliance

We'll make sure you meet ISO requirements – and we can help you become accredited, too.

24/7 advice service

You have access to unlimited 24/7 HR and health & safety advice from our qualified consultants.

Policies and documentation

Let us take care of your health & safety and HR policies, saving you both time and effort.

On-site audit and risk assessment

A qualified consultant will visit your workplace and provide the support you need to meet HSE law

Health & Safety app

Manage your health & safety tasks on the go with Peninsula's app
Specialist support for the education industry
Nurseries, schools, pupil referral units, and universities all over the UK choose to save time with our support. And it's easy to see why.
Our consultants are all members of the Institute of Occupational Safety and Health (IOSH) or the International Institute of Risk and Safety Management (IIRSM). That means when you call for advice, you can be confident you're staying up to date with latest guidelines.  
And with Peninsula's software, it's easy to stay on top of your health & safety duties. You can create risk assessments on the go with templates and guides, set reminders to review risks, and speak to an expert at the tap of a button.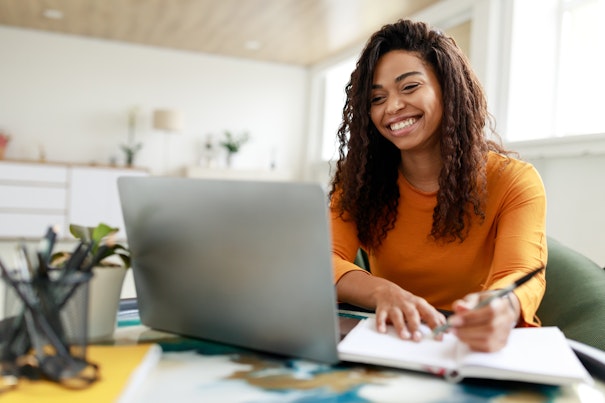 Feefo Customer Rating 4.8 out of 5
4.8/5
Independent Service Rating based on 1444 verified reviews.
Average Customer Rating:
4.8/5
Independent Service Rating based on 1444 verified reviews. Read all reviews
FAQs
Got a question? Check whether we've already answered it for you…